World Vision has launched two new Area Programmes (AP) -- Rautahat West AP and Mahottari West AP are both located in Province 2, a region with high levels of poverty.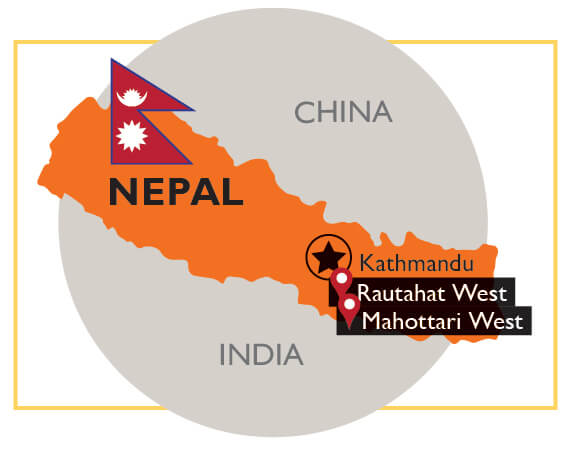 Province 2
Population

6.86 million
47.9% are multidimensionally poor*
Challenges
Geographical isolation, poverty, lack of access to basic health and education, gender inequality, risk of annual disasters, child labour, child marriage
*The Multidimensional Poverty Index measures multiple deprivations at the household and individual level in health, education and standard of living (United Nations)

It is in this rugged, hard-to-reach area where many of the Dalit people, an ethnic minority group that has long been marginalised due to Nepal's caste system, have made their home. Many families live in poverty and risk losing their livelihoods each year due to annual disasters. Province 2 is also the region with the highest rate of child marriage -- 46% of children are married at a young age.
So, why Nepal and why now? We believe that every child deserves to be treated with dignity and given the opportunity to enjoy their childhood. When it comes to taking action, there is no time like the present!
Through Child Sponsorship, you can partner with us to build a world where Nepal's children are valued as God's creation, with equal opportunities to write their own stories and be empowered for life.